Honey-Ginger Ice Cream

Ingredients
1 3-inch piece fresh ginger, cut into thin rounds (about 2 oz.)
6 large egg yolks, lightly beaten
1 tsp. pure vanilla extract
Preparation
Heat the milk and cream in a medium saucepan over medium heat until just barely simmering (do not boil). Remove from the heat, add the ginger, cover, and steep for about 25 minutes. Using a slotted spoon, remove the ginger from the pan and discard. Return the cream mixture to medium heat, and bring just to a simmer.
Meanwhile, set a fine-mesh strainer over a large bowl. Put the yolks in a medium bowl, and whisk in the sugar. While whisking the yolks constantly, pour in about one-third of the hot cream mixture. Return the pan to the heat. While whisking the remaining cream mixture in the pan, pour in the warmed egg mixture. Cook, stirring constantly with a whisk, until the mixture thickens and almost comes to a boil (180°F). Then immediately pour through the strainer into the bowl. Let cool until just warm, and then stir in the vanilla and honey. Cover and refrigerate until chilled, several hours or overnight.
Pour the mixture into the container of an ice cream maker, and process according to manufacturer's instructions.
Scrape into a container, cover, and freeze until firm enough to scoop and serve, several hours or overnight.
Source: FineCooking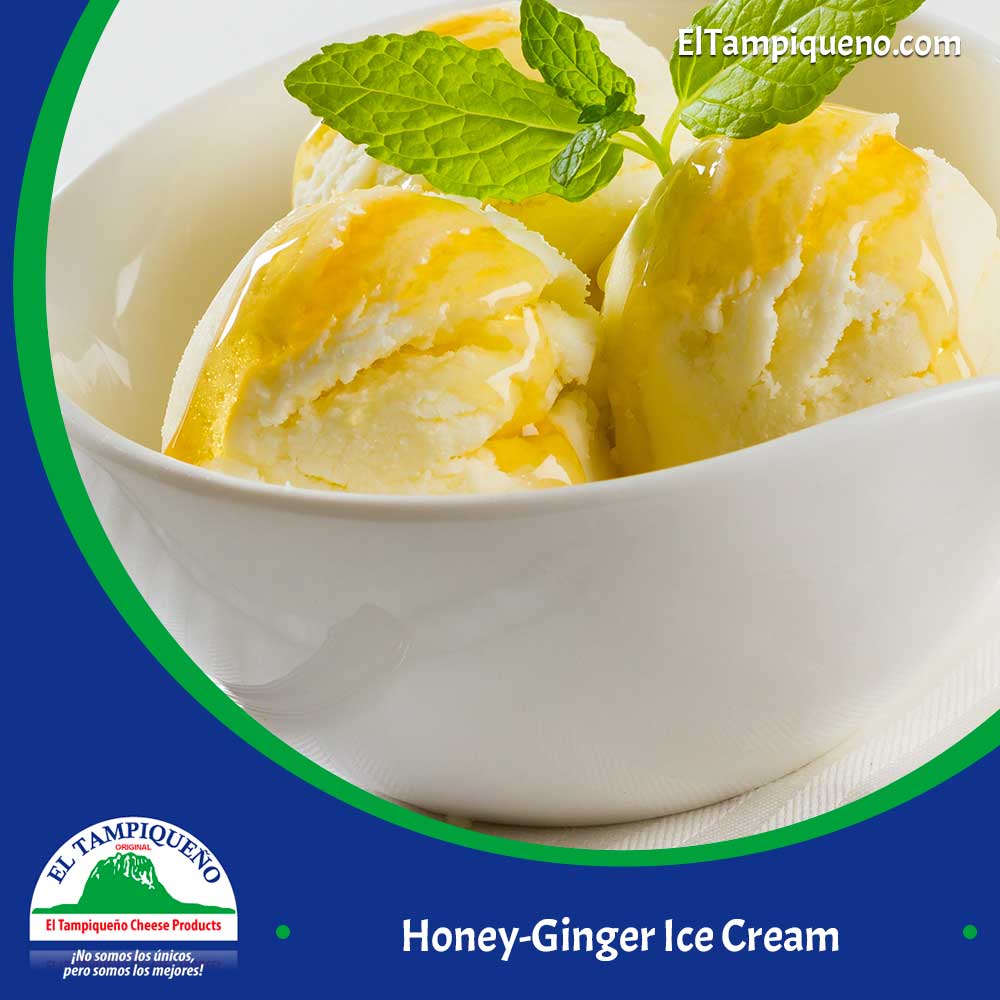 ---
CALL NOW AT (832) 206-1303 FOR A QUOTE, OR CONTACT US. El Tampiqueño Cheese Products is a family business dedicated to the production of typical regional cheeses and creams, which specializes in cheese, oaxaca cheese, grill cheese, Mexican cream and Salvadoran cream in different forms and sizes.
We cares personally and in detail each of the production process with the idea that each product is unique and made ​​with 100% natural product. If you prefer you can This email address is being protected from spambots. You need JavaScript enabled to view it.