Cream Cheese Squares

Ingredients
2 (8 ounce) cans refrigerated crescent roll dough
2 (8 ounce) packages cream cheese
1 cup white sugar
1 teaspoon vanilla extract
1/2 cup margarine, melted
1/4 cup white sugar
1 teaspoon ground cinnamon
Directions
1.- Prep 10 m
2.- Preheat oven to 350 degrees F (175 degrees C). Grease a 9x13 inch pan.
3.- Press one can of the crescent rolls into the bottom of the prepared pan. In a medium bowl, mix together the cream cheese, 1 cup of sugar, and vanilla until smooth and creamy. Spread over the crescent layer. Unroll the second can of crescent rolls and lay them on top of the cream cheese layer. Do not press down. Pour the melted margarine over the entire pan. Combine the remaining 1/4 cup of sugar and cinnamon; sprinkle over the top.
4.- Bake for 25 to 30 minutes in the preheated oven, or until the top is crisp and golden.
Tip
Aluminum foil can be used to keep food moist, cook it evenly, and make clean up easier.
Fuente: all recipes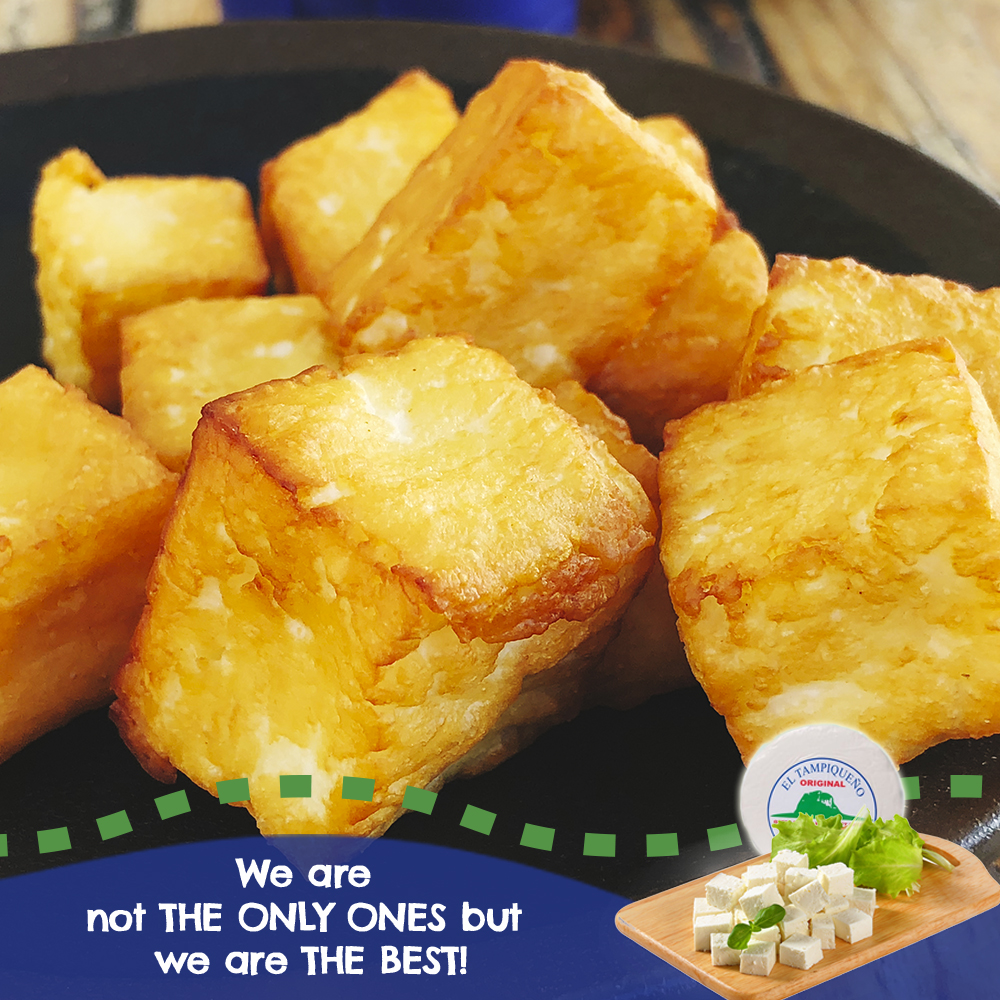 Mexican Fresh Cheese in Houston, Mexican Cheese in Houston, Oaxaca Fresh Cheese, Oaxaca Cheese, grilled Cheese, Salvadoran Cream, Mexican cream, grilleding Cheese, Creamery, Cow's Milk Cheese, Sheep's Milk Cheese, Goat's Milk Cheese, Cow's Milk Cream, Sheep's Milk Cream, Goat's Milk Cream, Sheep's Milk Cream, Goat's Milk Cream, Pasteurized Milk Cheese, Pasteurized Milk Cream, Fresh Cream Cheese, Cheese & Cream, Block Cheese, Grated Cheese, Sliced Cheese, Homemade Fresh Cheese, Homemade Fresh Cream, El Tampiqueño Cheese Products
---
CALL NOW AT (832) 206-1303 FOR A QUOTE, OR CONTACT US. El Tampiqueño Cheese Products is a family business dedicated to the production of typical regional cheeses and creams, which specializes in cheese, oaxaca cheese, grill cheese, Mexican cream and Salvadoran cream in different forms and sizes.
We cares personally and in detail each of the production process with the idea that each product is unique and made ​​with 100% natural product. If you prefer you can This email address is being protected from spambots. You need JavaScript enabled to view it.